ARCHIVES
SUBSCRIBE
EVENTS SCHEDULE
February 10, 2012


IFA Convention, Orlando, FL

April 24, 2012


Multi-Unit Franchising Conference, Las Vegas, NV

June 26, 2012


Franchise Consumer Marketing Conference, San Francisco, CA

October 3, 2012


Franchise Leadership & Development Conference, Atlanta, GA
RECOMMENDED
3 Tips to Ensure You Can Deliver On Your Advertising Promises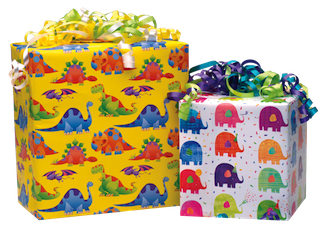 What do a present at a child's birthday party and your franchise advertising have in common?
You can wrap both of them up in "pretty paper," but, if you can't deliver the on the expectation you're creating with all those fancy ribbons and bows, you're going to face nothing but disappointment.
Before you wrap your franchise offers up in the flashy finery of your advertising and marketing, make sure your offer can deliver what you're promising. Here are three tips to help.
Ensure that goods inside are as unique as the wrapping.
There's nothing quite like unwrapping three uniquely wrapped gifts only to find that each contains the exact same toaster. What a let down.
Your unique selling proposition (USP), sometimes referred to as your value proposition or value statement, is the single most important element in making your business successful. To make a place for your business in the mind of your customer, you've got to do something or offer something different than any one of your competitors. No one else can say it. Even if they tried, it wouldn't be true. The more distinct your USP, the greater your chance for marketing success.
Does your franchise have one? Until you do, success will be elusive.
Make sure that there's actually something inside all that fancy wrapping.
Unfortunately, I see this a lot, especially with paid search or social media advertising. An ad will say something like "We can build your franchise in 16 weeks." Then, that ad drops you at the site's generic home page which says absolutely nothing about that build-out plan.
Sure, you may talk about the 16-week-build-out somewhere on your web site, but a visitor is giving you only a few seconds to impress them with what's inside your gift-wrapped package. Essentially, you've given the customer nothing more than a beautifully wrapped — but very empty — box.
Make your wrapping appropriate for what's inside.
Yes. There's nothing wrong with giving kids clothing for their birthday. The problem in this scenario is not the gift itself, but the expectation that was created by with the wrapping and the setting. Kids clothing as a gift certainly make a very nice gift, but should not be featured as the biggest, fanciest gift at a child's birthday party. The gift just cannot deliver on the expectation.
The same is true with your advertising. You don't want to treat your "Save $20,000 in franchise fees" offer the same as your more run-of-the-mill free white paper offer. For your more typical offerings, use the marketing equivalent of a gift bag and save the fancy bows, big boxes, and shiny wrapping paper for your most unique and valuable offers.