Thoughts, tips & tools for successful advertising, marketing & web design
ARCHIVES
SUBSCRIBE
EVENTS SCHEDULE
February 10, 2012


IFA Convention, Orlando, FL

April 24, 2012


Multi-Unit Franchising Conference, Las Vegas, NV

June 26, 2012


Franchise Consumer Marketing Conference, San Francisco, CA

October 3, 2012


Franchise Leadership & Development Conference, Atlanta, GA
RECOMMENDED
August 17, 2011
Finding the Right Advertising Agency for You — Pt 2: Cost
PART 2 of 3: COST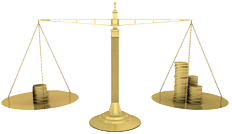 At our agency, we firmly believe that marketing isn't rocket science. The truth is, although most marketing and advertising companies would HATE that I'm saying this, most firms can deliver what you want to some degree...
(Ready for it? Here comes that "but.")
BUT — while just about anyone can deliver marketing, advertising, and web site products — getting actual results and ROI from those efforts is an entirely different thing. For that, you must find an agency with the just the right blend of The Three C's — Creativity, Cost & Chemistry, for you.
COST:
You can't ignore cost (although sometimes we all might like to). Cost a vital component to every decision a company makes. This is especially when choosing an advertising and marketing company. Frankly, when it comes to cost, what seems like a simple issue – "just take the less expensive agency" – often isn't so straight-forward.