Thoughts, tips & tools for successful advertising, marketing & web design
ARCHIVES
SUBSCRIBE
EVENTS SCHEDULE
February 10, 2012


IFA Convention, Orlando, FL

April 24, 2012


Multi-Unit Franchising Conference, Las Vegas, NV

June 26, 2012


Franchise Consumer Marketing Conference, San Francisco, CA

October 3, 2012


Franchise Leadership & Development Conference, Atlanta, GA
RECOMMENDED
November 01, 2011
Franchise Consumer Research - Get to Know Your Best Customers and Find More Like Them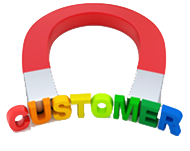 You already know that your customers are important to your business. They are the ones who help you pay all the bills.
But, did you know your best customers also hold the key to boosting your marketing ROI, elevating your brand awareness, increasing your bottom line, and eliminating wasteful media spending?
It's time to get know your best customers even better with Third Person, Inc.'s customer awareness services.