Thoughts, tips & tools for successful advertising, marketing & web design
ARCHIVES
SUBSCRIBE
EVENTS SCHEDULE
February 10, 2012


IFA Convention, Orlando, FL

April 24, 2012


Multi-Unit Franchising Conference, Las Vegas, NV

June 26, 2012


Franchise Consumer Marketing Conference, San Francisco, CA

October 3, 2012


Franchise Leadership & Development Conference, Atlanta, GA
RECOMMENDED
April 17, 2012
Social Media Success Stories Are A Lie — The Truth About SEM & PR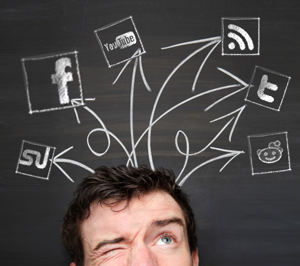 We've all heard about those those companies who started using social media before you even knew what a tweet was that then became overnight success stories. I'm here to tell you that the success of 95% of all social media sensations was never due to social media...
And, I've got a real life example that perfectly illustrates my point...
July 25, 2011
The #1 Must-Ask Question of Social Media
With the explosion of social media outlets and the craze that has followed, companies have jumped on the bandwagon hoping to reach out to consumers. Unfortunately, many companies haven't quite mastered the art of effectively and safely using social media outlets. Yet.
Yes, I said effectively AND safely. Social media messages can be ineffective with your followers and even dangerous to your brand if you're not careful.
Thus, I'd like to introduce you to one of the single most important questions to answer when engaging in social media and the one that's behind most of the social media blunders today who is going to run your social media campaign:
Who's actually going to manage your social campaign?
By answering this one question, not you'll go a long way towards safeguarding your brand and your reputation from damage — accidental or intentional.