ARCHIVES
SUBSCRIBE
EVENTS SCHEDULE
February 10, 2012


IFA Convention, Orlando, FL

April 24, 2012


Multi-Unit Franchising Conference, Las Vegas, NV

June 26, 2012


Franchise Consumer Marketing Conference, San Francisco, CA

October 3, 2012


Franchise Leadership & Development Conference, Atlanta, GA
RECOMMENDED
Managing Franchise Social Media in Just 18 Minutes A Day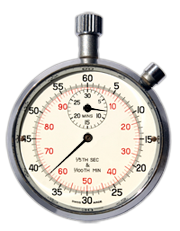 Rarely does a day go by that I don't meet someone struggling to wrap their arms around all that "social media stuff."
Of all the concerns and questions they have, the ones I hear about most often always relate to the time that social media takes. "How much time should I be spending on this?" "How do I manage all these social media accounts and still do my regular job?" "There's got to be an easier way to manage all of this, right?"
Unfortunately, no magic solution to social media management exists... at least none that I know of. But, there are tips, tricks, and survival skills that you can learn.
When I was reading Search Engine Watch today, I came acorss a great blog post about this very subject. "18 Minutes a Day to Social Media Time Management" includes 3 steps to help you begin tackling social media in a more manaageable way.
Granted, the strategies here are not going to work for everyone. But, they'll certainly get you started on a path to finding something that will.
Got any social media time management tips, tricks or tools that work for you? Share them below!