ARCHIVES
SUBSCRIBE
EVENTS SCHEDULE
February 10, 2012


IFA Convention, Orlando, FL

April 24, 2012


Multi-Unit Franchising Conference, Las Vegas, NV

June 26, 2012


Franchise Consumer Marketing Conference, San Francisco, CA

October 3, 2012


Franchise Leadership & Development Conference, Atlanta, GA
RECOMMENDED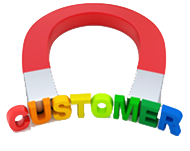 You already know that your customers are important to your business. They are the ones who help you pay all the bills.
But, did you know your best customers also hold the key to boosting your marketing ROI, elevating your brand awareness, increasing your bottom line, and eliminating wasteful media spending?
It's time to get know your best customers even better with Third Person, Inc.'s customer awareness services.
Plural™ Customer Profiling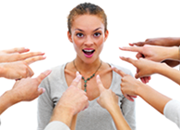 When you have only basic data about your customers or franchisees, it's a lot like looking at a blurry photo. No matter how much you squint and tilt your head, it's just not possible to see anything clearly.
Plural™ customer profiling basically takes those few pieces of data you have and turns it into a crystal clear picture of your franchisee or customer.
Here's how it works… We take your basic customer information, like names and addresses, and then Plural service identifies your customers or franchisees in a comprehensive U.S. consumer database. Once we've identified your customer, we can then create a crystal clear photo of you customers, then merge their information and compare that against the database on a whole. By doing this, we learn what unique traits, interests, etc. your best customers have in common — maybe they're much more likely to have children between the ages of 8-13, own a house valued $300,000 or more, and have an interest in golf and tropical vacations.
Use your Plural profile to make marketing strategies — which media or direct mail lists to buy and which to avoid, which offers to use, which advertising campaigns to try, etc.
Download a sample of a Plural™ customer profile.
Experience Mapping™ Customer Research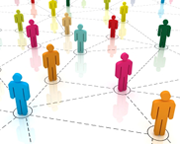 When Third Person started working with clients back in 2001, clients no longer had the budgets for $30,000 focus groups, but they still had a strong need for customer research.
So, we created Experience Mapping™, an entirely new way to conduct market research in which we identify your key user groups and engage them in real conversations. We talk about their experiences with your company — how they first learned about you, why they come into your stores or visit your web site, what problems you solve for them, what you do better than anyone else, what you could do better, and whatever else they feel they'd like to share with you.
This in-depth, qualitative approach to research allows us to create marketing strategies from your customer's perspective, which, in turn, gets better results for you.
Download more information on Experience Mapping Customer Research here.
Download a sample Experience Mapping report here.
To learn more about Third Person's customer awareness services, fill out our contact form or call Melinda at 414-221-9810.