ARCHIVES
SUBSCRIBE
EVENTS SCHEDULE
February 10, 2012


IFA Convention, Orlando, FL

April 24, 2012


Multi-Unit Franchising Conference, Las Vegas, NV

June 26, 2012


Franchise Consumer Marketing Conference, San Francisco, CA

October 3, 2012


Franchise Leadership & Development Conference, Atlanta, GA
RECOMMENDED
Social Media Success Stories Are A Lie — The Truth About SEM & PR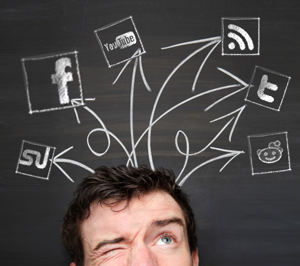 We've all heard about those overnight social media sensations — those companies who started using social media before you even knew what a tweet was. And, it was these same companies who told you that you could do the same thing with your company, if only you "got" social media.
But, as much as you've tried, you've not been able to achieve anywhere near the success that they did. Before you start beating yourself up for not "getting it", I'm here to tell you that the success of 95% of all social media sensations was never due to social media...
And, I've got a real life example that perfectly illustrates my point.
At a recent franchise convention, I had the opportunity to speak with the executive in charge of social media at a well known franchised company, which I will call "Joe's Joint."
"Joe's Joint" was one of these social media sensations — going from relative obscurity to being in all the trade magazines, business newspapers, conferences and more seemingly overnight.
Fueled by it's success, "Joe's Joint" recently acquired another franchise brand. It's now using the same social media technique that it used to initially achieve it's initial social media success... only this time it's not working.
Unfortunately for "Joe's Joint," two critical things have changed in the last few years…
These social media sensations, like "Joe's Joint" no longer get the media attention they once did.
When something truly new comes along in business, people want to learn anything and everything they can about it. Social media was one of these new things.
As such, the media had to write stories with relevant examples and experts. Time and time again, they turned to the same pool of companies to fill that need. As a results, these companies wound up in newspaper and magazines stories, as speakers at conventions, as talking heads on television news, and, in some cases, become personalities in reality television.
Frankly, it was not social media that drove their overnight success. Rather, it was public relations.
Now, social media has lost its mystique. As such, the media doesn't write stories about it as much as it once did, and, when it does, it can choose from any number of companies and executives with experience and insights to share.
The attention economy is filled to capacity… and then some.
When you first logged onto Facebook, you probably accepted an invitation with just about anyone who wanted to be friends with you. And, when you signed up for Twitter, there was a novelty in following anyone and getting them to follow you back. But, at some point, we start wondering why we're friends with all these people, or why I'd follow so-and-so on Twitter. Why? Frankly, we only have so much time in our day and there's a limited number of people that we can meaningfully interact with while still seeing our kids at night.
When there was just two or three possible companies to interact with on Facebook, you'd probably accept them all. But, now that everyone from your local library to your brand of trash bags is on Facebook, frankly, you're pickier about who makes it into the circle. As such, it's much harder for "Joe's Joint" to make it your social sphere using the same techniques it once did. The landscape is different.
Now, companies once again find themselves in a place where they have to become "interruptive" in a once-deemed "interactive" sphere. But, that's an article for another day.
Here's the bottom-line — the notion that social media fueled the overnight growth of some companies is a myth. It was PR that fueled the growth – not anything they did with Facebook, Twitter, etc.
So, don't beat yourself up when you don't achieve overnight growth from social media. Frankly, you're not alone. We're all working very hard to earn likes, followers and fans, just like you.
Want to read more?
Managing Franchise Social Media in Just 18 Minutes A Day
The #1 Must-Ask Question of Social Media